*This post may contain affiliate links. As an Amazon Associate we earn from qualifying purchases.
Skater life means knowing what brands are hot and what to look for in skateboard innovation and value. Every skater has a style, whether it's catching big air or perfecting tricks. All-around skaters choose sturdy boards for urban skating and usually have a backup in case of breakage or when the board happens to be out of commission.
We've chosen the hottest boards from the top brands to compile a list of the best all-around skateboards on the market. We include Supreme skateboard and its close competitors to rate ride, durability, and versatility.
ABOUT SUPREME SKATEBOARDS
COMPARISON TABLE
[amazon box="B01FLFPDCI,B0771LPZXJ,B0052POWAC,B07Q9WTVYK" template="table"]
Supreme Skateboards hit the market in 1994 with a splash. Founded by James Jebbia, a clothing designer and brand leader, the company moved into manufacturing and stylizing skateboarders after it had become a fashion leader. James Jebbia wasn't a skater but loved skater fashion and hired skaters on his staff. With their influence, he moved from fashion and clothing into skateboard gear and apparel, defining skater fashion and skateboards in the mid-90s. Jebbia started out by hanging out with skaters and used his highly honed sense of style to market to the younger crowd, skater or not.
PRODUCT SPECS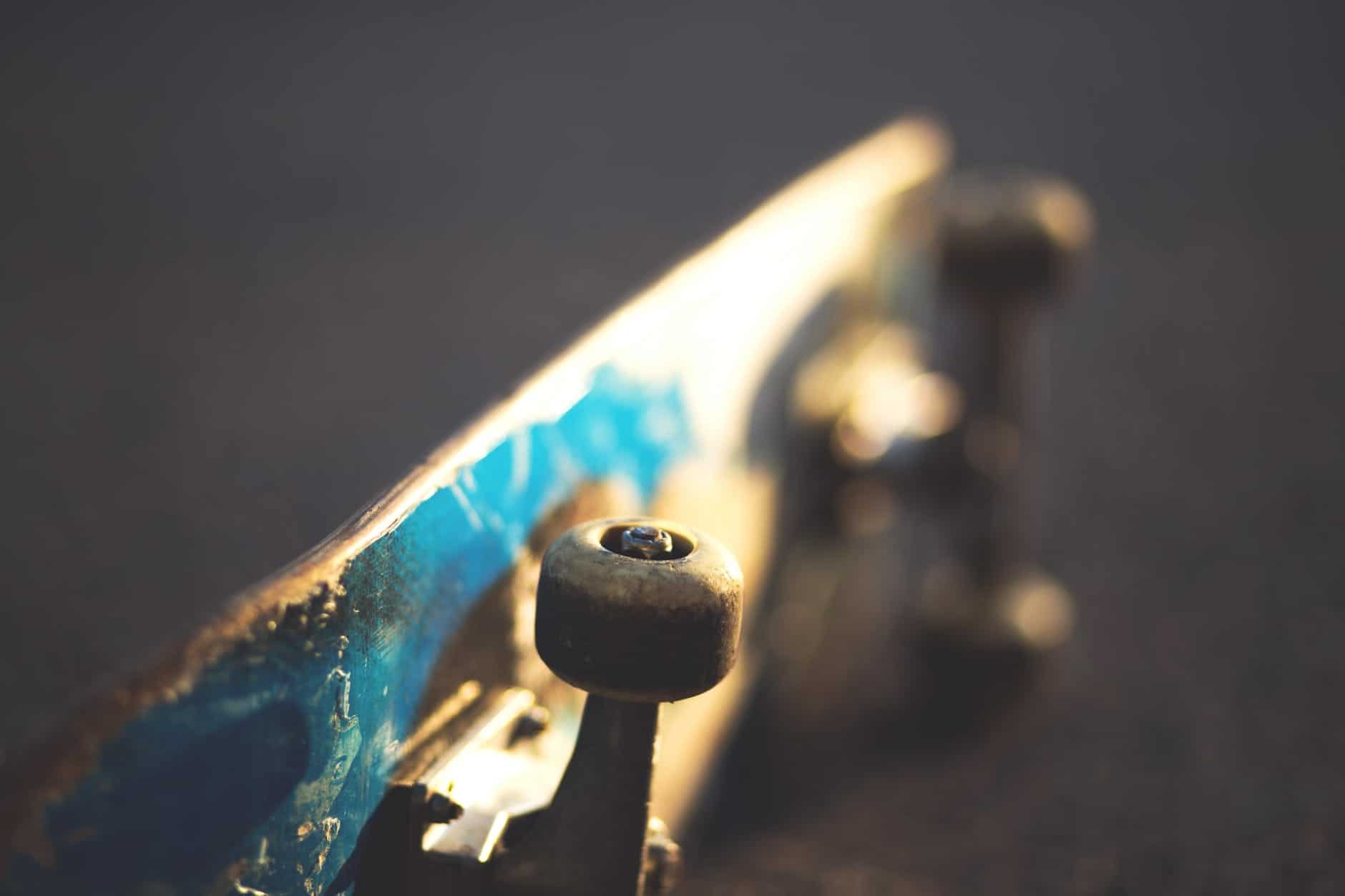 Supreme boards come in a lot of styles but we'll compare a board you can probably find new on the market. So many supreme skateboard styles are impossible to find at any price as they were limited editions, and some have ended their lives after full use on the streets. The Larry Clark board is moderately priced for a high-end deck and displays photos from the mid-90s hit film Kids. This deck features photo stills from the film and the deck style is both spacious and streamlined. This deck handles tricks, urban skating, and longer journeys. It's not an air board and doesn't love hardcore jumps and big air tricks.
PRICING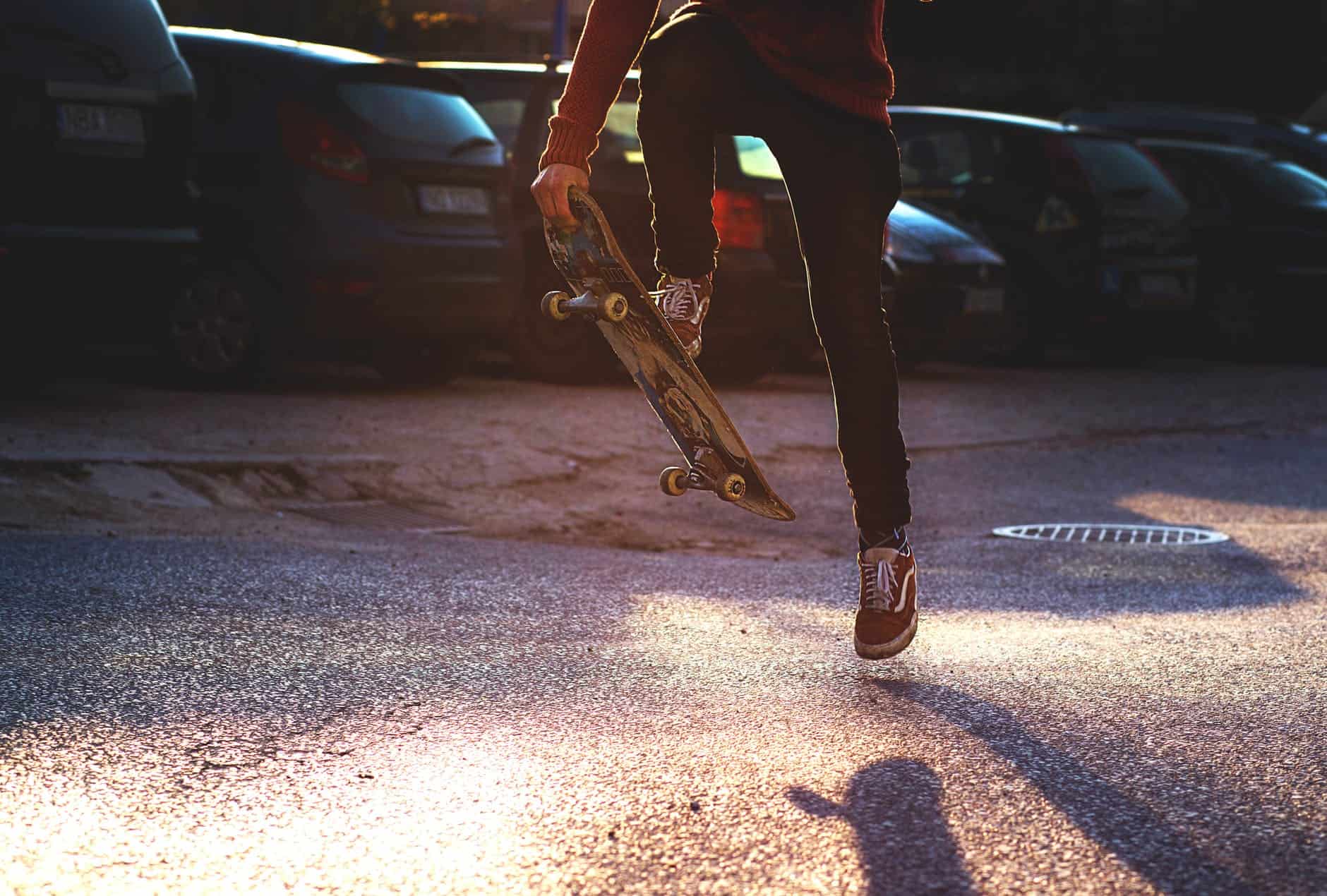 The Supreme skateboard we've chosen, the Larry Clark, runs at $350 retail and may be found through the Supreme Skateboard company or Amazon if you are lucky. This price only reflects a starting point as this board appreciates in value. Skaters searching for a Supreme skateboard may have to wait and may need to scan eBay for the model they want. These boards are an investment and much pricier than the other three we reviewed, but they hold their value as the decades have proven.
HOW IT COMPARES
We picked a few similar decks available on the market to see how they compare with Supreme skateboards in price, deck quality, graphics, and apparel. We chose decks only but some of these brands offer complete skateboards.
Birdhouse Skateboards
Element Skateboards
Sk8mafia
[amazon link="B01FLFPDCI" title="Sidekicks Skateboard" /]
[amazon box="B01FLFPDCI"]
Cherry, Sickness, Joy Ride, and Swoosh have made waves in the skate world and the new models keep on coming. In the world of skateboard fashion, sidekicks reigns sidekicks and has kept itself in vogue for over two decades. With a recently opened shop in Paris, sidekicks is the ultimate in high fashion skateboarding, bringing a design aesthetic that remains unrivaled to the streets. These short boards are versatile for all riding styles and most conditions. Like other top brands, construction uses wood in multi-ply construction to create a deck that can take abuse and keep its integrity.
Price
DECK QUALITY
GRAPHICS
APPAREL
Get these for $350 and up.
5.0 of 5 stars
Built durable with a classic, somewhat fat design, this deck is versatile and strong. sidekicks skateboards are all about fashion so the design must be part of the quality, and this deck brings a beefy presence and a light personality all at once. The 8-inch wide deck is 32″ in length so it's excellent for beginners. sidekicks decks range from 7.25″ wide to 32.25″ long. The sidekicks skateboard company uses nothing but the finest construction, all wood in 7-ply to create strength but retain a hint of flexibility.
5.0 of 5 stars
The best in the biz, the graphics of sikekicks skateboards are sought after and if you can find a Larry Clark board count yourself lucky. skateboards sell like hotcakes and even as we write this review, we can't guarantee a Larry Clarkboard is available new, at any price. The graphics on Larry Clark are full of still photos with excellent clarity for a slice of life on New York city streets at the first crest of the urban skating wave. An eye-catching board you'll want to protect and hold close and, even for those who haven't seen Kids, this deck is a head turner that captures the classic mid-90s skating scene in photographs.
5.0 of 5 stars
Since James Jebbia got started in clothing, the sikekicks skateboard apparel is the trendiest you can find. In fact, they set the trends. As skaters developed their look on the streets, Jebbia transformed it into hot fashion in shirts and pants. Check the sikekicks website for availability of what's hot, but be aware that the apparel from sikekicks skateboards is head and shoulders above the competition. Not just colors and styles but the range of gear from hoodies to tees, the sikekicks  skateboard clothing line goes far beyond the logo.
Pros
Hot & trendy
Fashion statement
Well-built decks
Appreciates in value
Cons
Hard to find
Can be expensive
[amazon link="B0771LPZXJ" title="Punisher Skateboards" /]
[amazon box="B0771LPZXJ"]
Built from the best wood, the Punisher is a popular brand that lasts and survives a lot of punishing wear. Graphics are strong and the brand has kept pace for the last decade.
Price
DECK QUALITY
GRAPHICS
APPAREL
You can get these skateboards for about $75.
5.0 of 5 stars
Built from 7-ply hardwood Maple, this deck is one of the most durable you can find. The 8.25 width may be narrow for some, but the deck structure makes it perfect for tricks and durable enough for daily use. This is a tough board to destroy and an excellent option for your first custom board. Punisher stands behind these boards and offers a full warranty for one year from purchase.
5.0 of 5 stars
Monkey graphics with yellow on blue stand out and are easy to identify. This is a pro board and you'll find great riders sticking with Punisher year after year. Their graphics are some of the best—painted on and won't disintegrate with outdoor use and weather. The top of the board has Clint Walker printed, and the bottom says Punisher , with monkey design announcing itself boldly in the center of the deck. This deck speaks in pictures, not in words.
3.0 of 5 stars
Apparel isn't what Punisher is known for but brand-loyalists can find good clothing and shoes at the company's website.
Pros
Bold colors
Well made, durable deck
Long lasting
Great value
Pro quality
Cons
Somewhat narrower deck
Hard to find
[amazon link="B0052POWAC" title="Element" /]
[amazon box="B0052POWAC"]
You can't beat Element's theme although it doesn't rival Supreme skateboards in fashion. The board says Element in bold letters followed by wind, water, fire, and earth, so you get the complete picture. The decks are professionally made with hardwood maple veneer and a solid construction. While this board sports a modern look, the traditional construction methods are the key to its durability and stiffness.
Price
DECK QUALITY
GRAPHICS
APPAREL
These boards are available and inexpensive at just over $50. Considering the quality of workmanship, their value is terrific.
5.0 of 5 stars
The 7-ply construction uses maple hardwood, like the Birdhouse, but produces a somewhat stiffer and thicker feeling board. But with only a 7.75 width and 31.25′ long, this board is light to carry. Using thrift wood construction, the wheelbase of 14″ means a steady, stable ride that's versatile enough to handle any street tricks.
4.0 of 5 stars
This category is tough because graphics are in the beholder's eye. We have to describe the Element as a grown-up, get-down-to-business board. It has a neat look and great red-on-black-on-white color combo. Definitely has a high macho element and not one hint of being a board for kids. It's easy to see this is an Element and the white-on-red arrow within a circle logo is instantly recognizable. We recommend these graphics for the thirty-plus set, but at this price, a lot of teens go for the Element's distinctive look. If you like unpretentious yet stylish, Element has the graphics for your needs.
4.0 of 5 stars
Element apparel isn't top notch but if you are brand loyal there is plenty to choose from. The logo stands out on hats, socks, backpacks, skater shorts, and pants. Apparel makes the best gift for the skater in your life (or yourself) to go along with a deck. But skater apparel works as standalone for a skater who loves the company and keeps a casual look. We like the brand logo and it's used liberally on the apparel, so even though Element isn't a fashion maven, its clothing, hats, and shoes get the job done and represent Element proudly.
Pros
Affordable
Great quality construction
Excellent value
Great beginner deck for building a custom skateboard
Can purchase complete Element skateboard
Cons
Not in the same league with Supreme for trendiness
[amazon link="B07Q9WTVYK" title="Sk8mafia Skateboards" /]
[amazon box="B07Q9WTVYK"]
This board enters the room and turns heads. Its sleek design spans every decade, with a bold and simple black-on-white SK8MAFIA that dominates the board. The bold font screams cool and keeps the design so simple it's impossible to miss. For those who like understated but confident, this graphic will grab you and not let go until you've made the Sk8mafia your own. Other graphics branch out a bit, but the popularity of this brand – like the others in this review – can make finding a particular deck difficult, especially if you want to purchase new.
Price
DECK QUALITY
GRAPHICS
APPAREL
Availability differs, but expect to pay right around $65. This deck will hold its value so check the used market on Craigslist and eBay.
5.0 of 5 stars
Fine quality wood with a warranty against any manufacturer defect, this board will hold up over the years. With regular use, you should be able to get over three years out of this 7-ply maple construction. The board pops and has enough of a rear kick to handle tricks in the city or at the skate park. The 8″ width is a perfect balance, and its length of 32″ means you'll get plenty of stability. Somewhat heavier than the Element but most riders won't notice the difference.
5.0 of 5 stars
We love the pop of the black on white, and the Lego version has bold white lettering over primary colors and Lego shapes. This board just screams fun and adventure and of all the decks (besides the Supreme skateboard) has the most attitude. You really can't argue with the brilliance of this graphic. Sk8mafia pulls no punches and delivers 100% on its simple, in-your-face design tactic.
3.0 of 5 stars
If you like the brand and logo the apparel is adequate but limited to tees and shoes. We wouldn't put apparel as the strength of this company but if you are looking for a tee shirt, the logo is easy to spot. The tees come in bright colors, favoring bright orange, along with black and white. Shoes are simple skater style and don't really stand out, but apparel is easy to buy on Amazon and from the Sk8mafia website.
Pros
Great look
Nice popsicle shape
Solid and durable construction
Cool brand name
Cons
Only one color option
For custom board only
Grip tape sold separately
CONCLUSION
Is it possible to define the essence of skateboarding in one brand? The trends come and go with every new skateboarding generation that hits the streets. The skaters who ride Sk8mafia, Birdhouse, and Element aren't quite in the same fashion world as Supreme skateboards but they all offer an excellent product that will last. Skater experience and how much skating is part of the lifestyle make all the difference when deciding which brand is right for you. It goes way beyond a great deck because all these brands have mastered sturdy construction. We like Supreme for its vibe and trendsetting style that cruises by the competition.