*This post may contain affiliate links. As an Amazon Associate we earn from qualifying purchases.
If you're looking to purchase a new skateboard, whether for yourself or as a gift for someone else, chances are that you've already noticed that there are a seemingly infinite number of choices to make. Almost every regular skateboarder has their own favorite skateboarding companies, but many don't know which ones are objectively the best. In fact, it's extremely difficult to choose just one.
However, if they are examined in terms of overall product quality, affordability, and design, the one brand that always seems to come out on top is Revive Skateboards.
About Revive Skateboards
COMPARISON TABLE
[amazon box="B07DX2HDDM,B00CA97JW6,B071LPL2GF,B077BT7NQ1″ template="table"]
In 2009, Revive Skateboards was created by a group of professional skaters who were attempting to film and release a feature-length skate video. When they started posting short clips and teasers for their upcoming film on YouTube under the name Revenge Skateboards, they were received so well that many fans started asking for decks, apparel, and other products. However, they also ran into some legal trouble with this original name: thus, Revive Skateboards was born. Now, almost ten years later, they are one of the leaders in top-quality skate gear made and designed by professional skaters themselves.
The current Revive Skateboards team is comprised of some of the top professionals in skating, including Sam Vestal, Thomas Alvarez, Doug Des Autels, Maxx Mayberry, and Aaron Kyro.  Just this lineup alone goes to show the quality of their products. Their catalog offers a wide range of skate apparel, accessories, decks, cruisers, and DVDs, so their online store can easily serve as a one-stop shop for all of your skating needs. Revive Skateboards are dedicated to providing top-quality skateboarding gear at the most affordable prices. They truly are a company run by skaters, for skaters.
Product Specs
The products that Revive Skateboards seem to be most known for are their skateboard decks. Most of their basic decks are sold for around $39 on their website, and they come with a free sheet of Jessup grip tape. Customers have the option of upgrading to Amgrip grip tape for an extra charge. Their decks are available in all 6 standard sizes, ranging from 7.5 to 8.5, so skaters of all ages, shapes, and sizes can ride a Revive skateboard. They also offer a few old school "Cruiser" style decks for those who are less inclined to perform tricks and prefer to just ride.
It's no secret that Revive Skateboards take pride in their products: they even go so far to claim on their website that, "These are truly the best boards we can manufacture." Such a bold statement is not unfounded. All Revive Skateboards 7 ply decks are made of 100% Canadian maple, meaning that they are extremely difficult to break. The only downside to purchasing off of their website is that they cannot ship fully assembled skateboards because they don't manufacture their own bearings, wheels or trucks. They do sell Force skateboard wheels on their website, however.
Pricing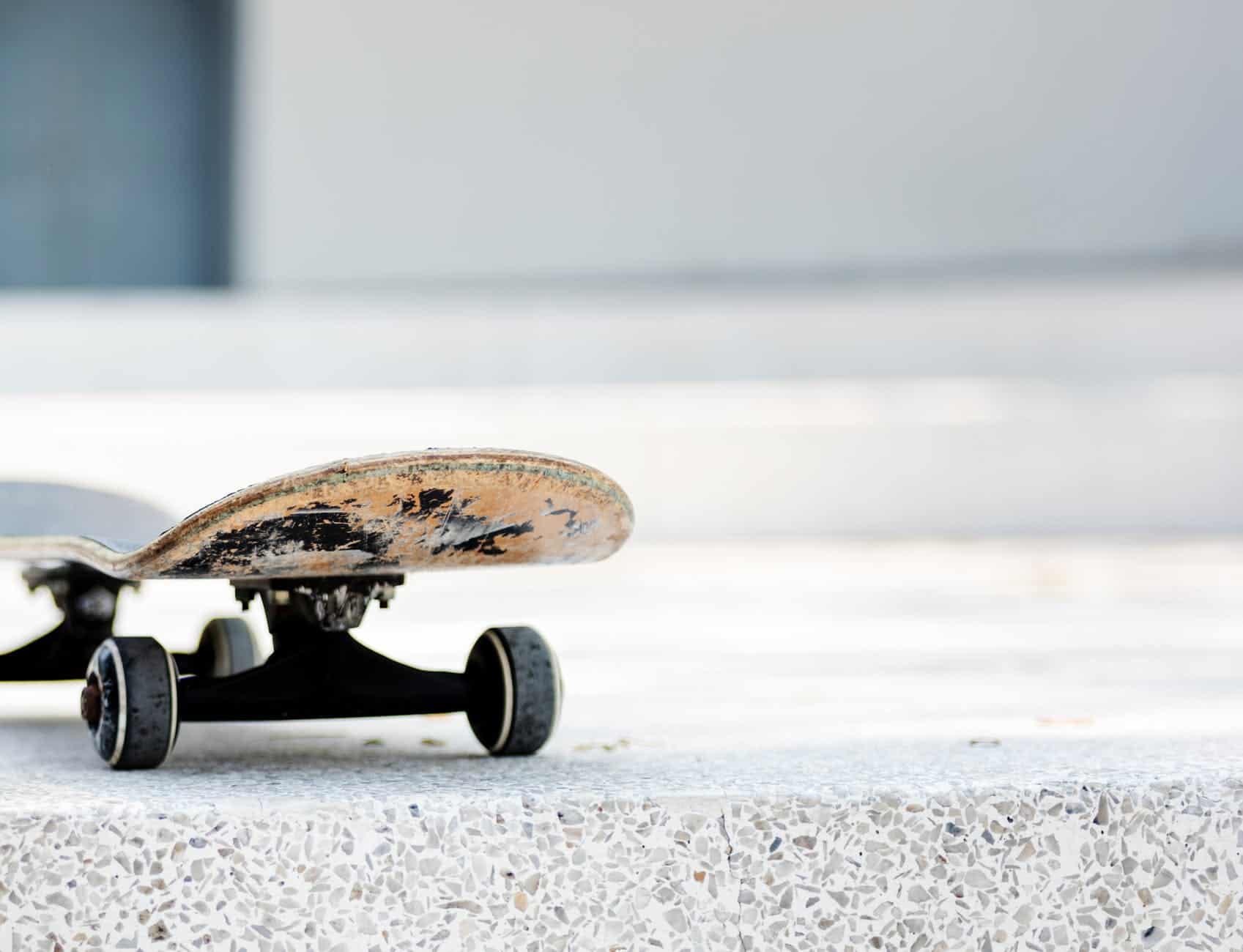 At an average of $39 per deck, Revive Skateboards offers some of the most affordable equipment in the skateboarding industry. Most companies start their decks at around $50 each, unassembled. Not only are Revive's decks some of the most affordable on the market, they are also some of the most well-constructed. Whereas their decks are made of 7ply Canadian maple, most of the decks made by other (often bigger and more well-known) companies are only 5ply and may consist of any combination of cheap wood. Therefore, if you want the most bang for your buck, you should probably go with Revive.
How It Compares
We picked a few similar products available on the market to see how they compare.
Element
Plan B
Quest Boards
[amazon link="B07DX2HDDM" title="Revive Skateboards" /]
[amazon box="B07DX2HDDM"]
Price
Deck Construction  
Graphics  
Apparel
The only skateboard decks that are offered at cheaper prices are toys and poorly constructed products. Revive Skateboards are dedicated to providing products with high-quality construction at the most affordable prices.
5.0 of 5 stars
Revive offers some of the only skateboard decks on the market that are made of 100% Canadian Maple. They are extremely durable under conditions of normal and regular use. Their pop is comparable only to some boards built by Baker. If you've ever wondered how Maxx Mayberry has such a gnarly ollie, here's his secret: it's in the board.
4.5 of 5 stars
Aside from some of their sponsored decks, Revive Skateboards have some of the coolest graphics of today. Whether it's five neon psychedelic "zombie tacos," a retro vaporwave design,  or even a Pokemon parody, Revive's graphics are relevant, trendy, and unique.
4.5 of 5 stars
Revive offers a vast selection of skateboarding apparel on their website. Whereas some may wonder, "What do a bunch of skaters and board builders know about clothes?", the answer is "Plenty." From flexible and durable jeans designed to maximize the skating experience to accessories like insoles and shoelaces, Revive Skateboards offers just about everything you need to skate hard.
Pros
Affordable Cost
Quality Construction/ Durable
Offer a Wide Variety
Cons
They Can't Ship Assembled Boards
[amazon link="B00CA97JW6″ title="ELEMENT Skateboards" /]
[amazon box="B00CA97JW6″]
For well over a decade, Element has been one of the top leading brands in skateboarding. From decks and fully assembled boards to an internationally recognizable line of clothing, Element offers everything in the skating industry. Their professional skating roster includes Nyjah Huston, Nassim Guammaz, and Julian Davidson, while legends such as Bam Margera and Ray Barbee are among their alumni. Their boards are extremely malleable, which makes it easier to perform advanced tricks, and they can even create custom decks for their customer.
Price
Deck Construction  
Graphics  
Apparel
It should be no surprise that, along with their legendary brand name, comes a higher price range. Most of their decks range from around $55-$75 each on their website. Although this is more on the expensive side of the spectrum, it's actually a fairly common price range for many of the larger skateboarding companies.
4.5 of 5 stars
Element skateboard decks have a long reputation of being some of the most durable ones on the market. Their decks are very difficult to chip around the edges. However, the "Helium," one of their older models, has a history of snapping under too much force. Despite this, their decks are still some of the most well-constructed in the industry.
3.5 of 5 stars
Element has really cool graphics, if you like their logo. Part of the reason that their simple, circular tree logo is so iconic is because they literally put it on everything they sell. This isn't a bad thing; it's smart marketing. But if you don't find their logo visually appealing, you might have a difficult time finding a design you like. Granted, they do feature the classic "H.I.M. Heartogram" and some sports team parody designs.
4.5 of 5 stars
It's safe to say that Element is just as famous for their apparel as they are for their skateboards. Always adorned with the classic Element logo, their clothing is instantly recognizable. It's also well-known for its durability and quality construction. They have a vast selection of men and women's clothing, backpacks and accessories on their website.
Pros
Quality-Constructed Products
Classic Skate Company
Cons
"Helium" Deck Known to Snap
More Expensive Due to Brand Name Popularity
[amazon link="B071LPL2GF" title="PLAN B" /]
[amazon box="B071LPL2GF"]
Plan B is a skateboarding company that was started by a skate team in Costa Mesa, California in 1991. At the time of its formation, some of the skaters involved with it were Mike Ternasky, Brian Johson, and even Rodney Mullen, who's been named one of the most influential skateboarders in the world. In 1997, the company came to a standstill, but it was revived by Danny Way and Colin McKay in 2005. Since then, Plan B has been one of the most innovative and renowned skateboard companies in the world.
Plan B has shown time and time again that they aren't afraid of embracing new technologies. For instance, their "BLK ICE" decks come pre-coated with a thin layer of slick black wax on them. This keeps skaters from having to wax the bottom of their deck themselves before grinding a rail or curb. Plan B's decks are known for having a lot of pop that doesn't diminish over time and they always have cool designs.
Price
Deck Construction  
Graphics  
Apparel
Generally speaking, Plan B's products tend to be in the same price range as Element's. Their decks range from about $50-$75, but it's worth noting that the "BLK ICE" line starts at about $60. It's comforting to know that a company like Plan B isn't charging an absurd amount of money for their innovative products.
4.0 of 5 stars
Although Plan B does make their boards out of solid, 7ply maple, they aren't known for being as durable as some other brands are. It doesn't take much to chip the edges of one of their decks or even to put a nice-sized crack in one. Their decks are also known for being a bit heavier than the average board.
5.0 of 5 stars
Ever since their first incarnation, Plan B has had some of the coolest, most hip graphics in skateboarding. Their logo is simple and timeless. Their designs range from psychedelic to cartoons, to even parodies on their own design. Plan B has no shortage of original and appeasing graphics.
4.5 of 5 stars
In addition to their deck graphics, Plan B also features some awesome designs on their clothing. Although their logo is classic and instantly recognizable, it has a subtle quality to it which makes it fit into any number of styles. They have a seemingly endless selection of apparel and accessories on their website.
Pros
Quality Designs
Innovative Products
Cons
Their Boards Are Known To Chip and Crack
More Expensive Prices
[amazon link="B077BT7NQ1″ title="Quest" /]
[amazon box="B077BT7NQ1″]
Although Quest is technically a longboarding company, they do make some of the best decks in the industry and hey, longboards are skateboards too! They also offer a few cruiser boards, for those who like the feel of a shorter ride. However, what really sets Quest apart from any other skateboarding company is their customer service. Not only do they work to fix any issues you might have, but they also improve their products and their company according to what their customers want. They utilize unique wood designs and use high-quality components on all of their assembled boards.
Price
Deck Construction  
Graphics  
Apparel
Fully assembled Quest boards cost anywhere between $50-$80 online. Although this is a bit higher of a price, it's worth noting that it covers a fully assembled board, and not just a deck.
5.0 of 5 stars
Quest is also a great company because they make a point of using only the best materials to construct their boards. From artisan maple to even bamboo, they have a wide variety of materials they craft their boards from.
3.5 of 5 stars
The unfortunate thing about longboards is that they rarely have as cool designs as regular skateboards do. With that said, Quest does utilize a lot of cool and unique wood crafted and painted graphics on their decks.
1.0 of 5 stars
Unfortunately, Quest does not make or sell apparel.
Pros
Top-Quality Parts
Wide Variety of Wood
Cons
No Apparel
Designs Aren't As Appealing
Conclusion
As a comparably new skateboard company, Revive Skateboards stands a chance at become one of the next leaders in the industry. With their commitment to providing the best possible products at the most affordable prices, coupled with all of the talent behind their brand, there's no doubt that it may very well happen.
Therefore, as someone looking to purchase a skateboard, you may want to check them out. After all, they are professional skateboards who know what skaters want and need. Revive also features some of the coolest designs, not only on their decks, but on their vast catalog of apparel as well. The next time you're thinking about purchasing a skateboard, consider Revive.